While shopping for tiles I found five faux marbles that I loved and brought home to check out in our own lighting. They are all 12x 24 rectangular tiles. Though four of them did not work for me they might work for you so I thought I'd let you know which five made the running:
#1 Anatolia Tile Statuario Polished Porcelain $2.50/s.f. found at Lowe's. Good balance of subdued and dark veining. Lots of movement and contrast in this tile. Very bold.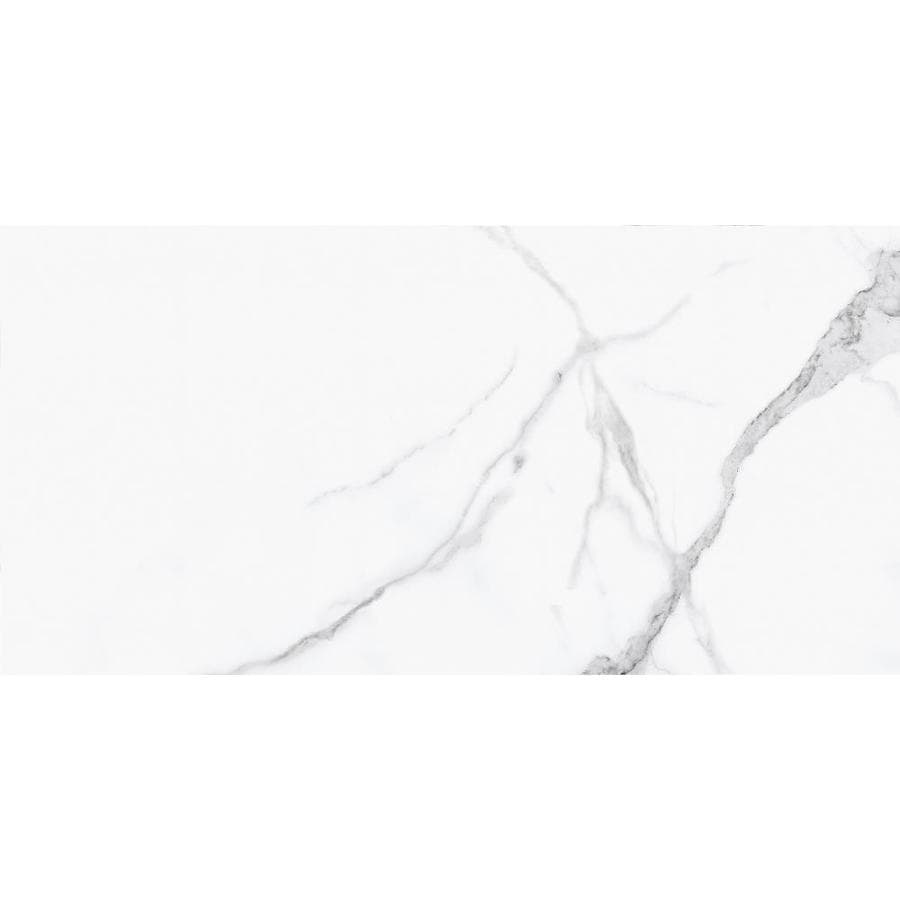 #2 Style Selections Calacatta White Porcelain Marble Floor and Wall Tile $1.99/s.f. found at Lowe's. Very realistic to Calacatta marble, has brown tones to some of the veining.
#3 San Giorgio Volakas Plus Matte $1.99/s.f. found at Floor & Decor. Misty but tons of veining.
#4 San Giorgio Avenza Bianco Porcelain $2.99/s.f. found at Floor & Decor. Stark veining, big contrast, bold statement tile.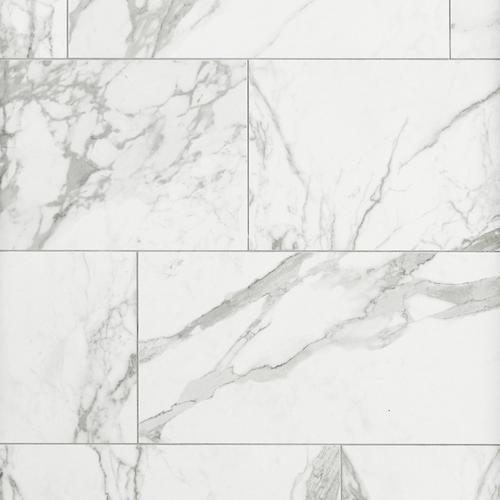 #5 Terra Cerra Carrara Matte Gray Porcelain $1.69/s.f. found at Floor & Decor. Very subdued and varied veining.

All of these tiles have rectified edges – so they can have small grout lines. Also, the majority of them come in other sizes besides the 12×24 that I've shown – that was just the tiles size we were going to buy. They also have both matte and polished versions.
I hope my work helps narrow down some choices for you.
Tomorrow, I reveal which tile we chose for our Master Bathroom. You might be surprised which one it is. Hope you can come back by to find out!